Drone News
If you follow the drone industry at all you know that Amazon, the online retailer, has been planning to use drones to deliver packages for some time now. But what most people don't know is that this is already happening. In December of 2016, Amazon delivered their first package via Amazon Prime Air to a customer in rural England. Check out the behind-the-scenes look at that delivery and what...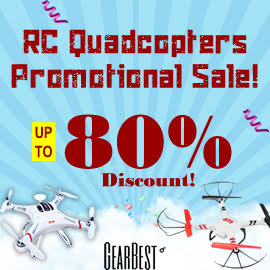 Featured
Who are the target users of the Hubsan X4 FPV Quadcopter? The Hubsan X4 H107D FPV Quadcopter is a Mi...
There is a great buzz going around about DJI and i...
Eachine has really been working the FPV racing con...