Drone News
When you think of flying drones, you probably don't think of dunking basketballs! But just a few days after Intel powered drones to fly in the Super Bowl half time show, they were flexing their drone muscles again at a the Verizon Slam Dunk contents which is part part of the 2017 NBA All-Star Weekend in New Orleans, Louisiana. Intel's drones had a claw attached to the bottom to hold th...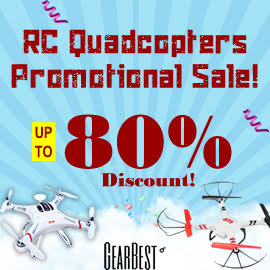 Featured
There is a great buzz going around about DJI and its recent release of some amazing quadcopters. Jus...
Introduction The Syma X5UW is a nice upgrade from ...
I was recently stricken with an incurable conditio...