Drone News
Amazon has made it clear that the company intends to use drones in its business. The company is developing a system that allows drones to deliver small packages to its customers. But in addition to package delivery, Amazon has filed a patent for small drones that can "ride along" with regular citizens or police and help them with tasks. With police, the drones would be programmed to re...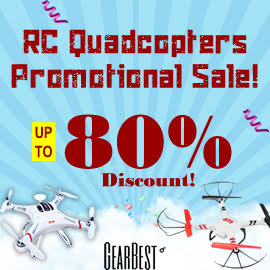 Featured
As an R/C enthusiast and reviewer for over a decade, I've had the opportunity to test nearly all of ...
New pilots, experienced pilots, young, old—this ai...
If you're a serious racer looking for the most pow...