Drone News
Eachine has really been working the FPV racing concept over the past few years. They keep coming out with new racers and new features trying to perfect the concept. They are on the hunt for the perfect aircraft, and that's where they need to be. It's a hunt that never ends, and it's one that a lot of people are on. This hobby starts the same for almost everyone: you get your hands on an aircraft, ...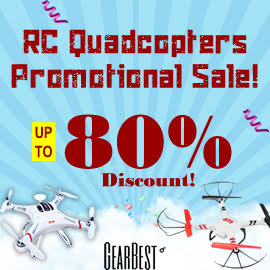 Featured
The X-252 Shuttle is meant for people who love a good adrenalin rush, and it's definitely not for th...
As an R/C enthusiast and reviewer for over a decad...
New pilots, experienced pilots, young, old—this ai...