Drone News
The biggest challenge in rescuing someone who appears to be struggling in the water is the time that it takes to get to them. Swimmers in distress often panic and this makes the situation worse. The German lifeguard association is testing drones to see if they can be deployed quickly and efficiently to drop an inflatable flotation device to swimmers in trouble. This gives the rescuers more time to...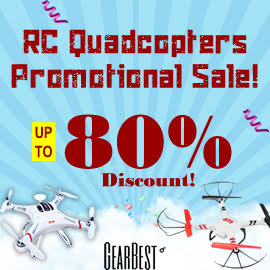 Featured
As an R/C enthusiast and reviewer for over a decade, I've had the opportunity to test nearly all of ...
Are you ready to put down those toy helicopters an...
If you're a serious racer looking for the most pow...