Drone News
DJI has several storefronts in Asia where people can come in to try out their products. This move is much like what Apple has done with its storefronts – creating a space where people can get a hands-on experience, meet other brand enthusiasts, and get support for products that they already own. DJI's first store is open in the Denver, Colorado area and is already seeing great results....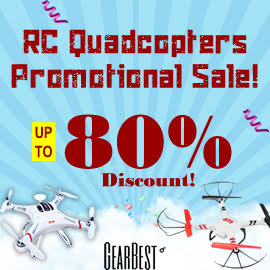 Featured
As an R/C enthusiast and reviewer for over a decade, I've had the opportunity to test nearly all of ...
New pilots, experienced pilots, young, old—this ai...
If you're a serious racer looking for the most pow...